Storage
---
See also -- Backup & Clone/Cloning ...
See also -- Windows Topics ...
The Problem with Big Hard Drives | PCMag

Up to and including Windows XP 32-bit (using 32-bit block addressing) (MBR = Master Boot Record)

Big = more than 2.19TB = 232 logical blocks of 512 bytes = 2,199,023,255,552 bytes = 2.2*1012 = 2.19TB

Thrashing disk drive - Does your hard drive start working like crazy for no apparent reason when you aren't even using it? - Disk Thrashing
Diskette label remover

LPS solvent / Label-off
D-Solvit
Goof-off

DNA
Disk Drives

Standard form factors (3.5", 2.5", 1.8") for direct replacement of traditional HDD,
Standard card form factor (mSATA and M.2) for use in space-constraint applications like Ultrabook or tablet, and
PCIe card form factor adopted by enthusiast- and enterprise-class SSD solution.

SSD = Solid State Disk Drives
NVM = Non-Volatile Memory

SCM = storage class memory that can be used as storage because it is persistent (= non-volatile)
SDM = Software Defined Memory
DRAM = Dynamic Random Access Memory (DRAM)
NAND - Flash memory - Wikipedia - NAND = Not-AND
NVDIMMs = Non-Volatile DIMMs (dual in-line memory module)

Hybrid NVDIMMs = DRAM and NAND flash together

NAS = Network-attached storage

The Best NAS (Network Attached Storage) Devices | PCMag

Channel-bonding = NIC-bonding = using two Ethernet connections to enhance speed
Personal Cloud = Your NAS can serve as your own private Dropbox or Google Drive, but with much more storage capacity - and no monthly bill.

Seagate NAS drives - IronWolf (personal & SMB), IronWolf Pro (Enterprise, Commercial)
Western Digital NAS drives - WDRed (personal & SMB), WDRed Pro (Enterprise, Commercial)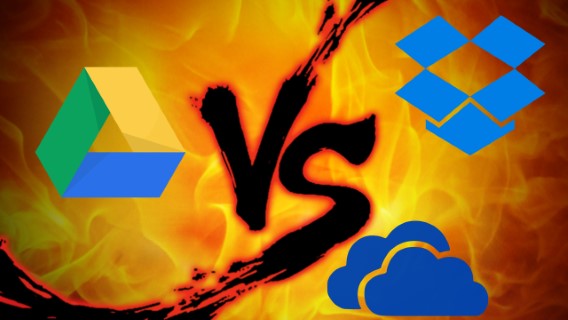 Virtual Storage = Cloud Storage (on-line virtual disk space)
See also
PCMag | ZIFF Davis
Amazon.ca Cloud Drive - Unlimited $60/yr
BoxCryptor | On-the-fly Encryption for cloud storage - US$48/user/year
***
Box.net - Online File Storage, Internet File Sharing, Online Storage, Access Documents & Files Anywhere, Backup Data, Send Files

Box - 100GB/CDN$6.65/user/month=100GB/CDN$80/user/year, unlimited/$20/user/month=unlimited/$240/user/year

CertainSafe - Secure Cloud Storage

CertainSafe - 100GB/user/$12/month=100GB/user/$144/year

Google Drive
iCloud - Apple
IDrive - Universal online backup, easy sync and share

See also: Backup ...
IDrive | Online Cloud Backup and Storage | IDrive - one user, unlimited computers - 5GB/$0, 2TB/$52/year, 5TB/$75/year
IDrive - ($0/year for 5GB=0.005TB) or (2TB/US$52/year) or (5TB/US$75/year)
Disk Image Backup (Local/Cloud) & Entire Machine Backup
IDrive lets you use a private encryption key if you're looking for a little more security than the default encryption. You must make this decision when you create your initial backup. You will then have the sole key to unlock your files, and if you lose it, your data will become useless.
IDrive keeps up to 10 older versions of each changed or deleted file forever, but the old files do count against your storage cap.

iDrive Sync (included with iDrive Home)

Includes syncing of one folder to other computers and/or the cloud. See also Backup#Syncing
Sync storage does not impact your backup storage. Sync storage limit matches your backup storage limits.
IDrive creates a unique local folder (C:\Users\YourUserName\IDrive-Sync) on the computer. Add files to this folder to sync them in real time. Whenever you modify files within this folder, the updates instantly reflect on all linked devices and vice-versa.
Note that this is not the same as syncing the contents of one drive to another drive (c.f. SyncBack, Syncredible, etc.).

iFloppy.net "Your Free Internet Floppy Disk" (free/cheap Internet file storage)
JustCloud - see MyPCBackup
Livedrive | Cloud Storage and Unlimited Online Backup for Home | Livedrive

Backup: Automatic backup, Unlimited storage space for one PC/Mac device, View files online, Secure ($6/month)
Briefcase: 2TB, Appears as an extra drive (on ALL your devices), Secure online sharing, Accessible anywhere ($12/month)
Add extra space for $7.95 per TB.
Mobile App available - optimised for BlackBerry

MyPCBackup - Online backup, computer backup and pc backup from MyPCBackup
OneDrive = SkyDrive - Microsoft

Microsoft

Microsoft OneDrive Plans

Office 365 Home includes 1TB/user (max 6 users) - $100/year
Office 365 Business Premium includes more features, such as unlimited storage - CDN$16/user/month=CDN$192/user/year

Support - Microsoft

PC Mag
TechRepublic
ZD Net

SkyDesk (@Backup, SkyFiler, etc.)
Sync | Secure Cloud Storage — Privacy Guaranteed - Canadian - $8/month/2TB
Wiredrive | Media sharing for creative companies - $$$!! - >$400/month!! - Not for individuals. Only for businesses. - Thanks to Allison Peters for recommending this site.
Hard Drive Backup, Failure Rates, Prices - Backblaze
A Hard Disk Drive for the IBM 305 RAMAC, the first IBM 'SUPER' computer released in September 1956.
This HDD weighed over a ton and stored an "astonishing" 5 MB of data. (= 0.005 GB = 0.000005 TB)
In other words, if you have one of those old original Apple iPhones from 2009 with only 32 GB of storage, it holds 6400 times as much data as this huge drive from 1956.
In other words, if you have a computer with a hard drive containing 2 TB (= 2000 GB = 2000000 MB) of storage, it holds 400000 times as much data as this huge drive from 1956.